Discover how a Montessori approach improves engagement for both residents and staff, how applying social scaffolding and a deliberate developmental leadership approach leads to greater staff satisfaction and productivity, and recognize potential long-term benefits of adopting and sustaining a comprehensive Montessori-based approach within care organizations in this 6-hour live webinar.
Presented by: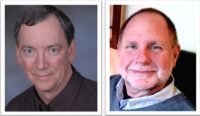 Cameron J. Camp, Ph.D., Center for Applied Research in Dementia
Gary Johnson, MSW, Monarch Pathways
Leaders in care communities are seeking effective organizational approaches to learning, growth, and development. They believe changes to traditional, old-paradigm service and management practices are vital to remaining competitive in an industry that rewards staff attraction and retention. The Montessori-based approach, introduced and developed by Dr. Cameron Camp, has been shown to increase resident engagement, independence, and quality of life. In addition, this approach has attracted motivated, talented, and dedicated staff at all levels. At the core of the Montessori-based approach are the values of respect, dignity, and equality for all human beings. When these values are embedded throughout an organization, it leads to true culture change for residents, management, and staff. Simply put, it is not enough to focus on person-centered resident care to produce culture change.
Examples will be presented from care communities which have been pursuing a comprehensive Montessori-based approach.
Thursday, June 18th         9:00 AM – 4:15 PM EST / GMT-4
Registration fee =

$125

     REDUCED TO $35

This course is being offered to everyone at a discount price to offset the disproportionate hardship on the long term care community caused by Covid-19
Registration deadline: June 15th at 5:00 pm EST
Click here and enter password "respect" (all lowercase, no quotation marks).
If your billing information is different than your registration information, please include the attendee's name and email address in the notes section of the order form.
Corporate/Group Representatives: If you are purchasing admission for more than one attendee, you can submit one registration form through ICCDP. When making your purchase in step 2, include each person's name and email address in the notes section of the order form to ensure they each receive the webinar link directly, and so they can earn certificates/CEUs for attending.
Agenda      June 18th, 2020
Section 1:          9:00 a.m. – 10:30 a.m. EST
Understanding Engagement
Describe vertical versus horizontal identity
Difference between satisfaction and engagement
Using key Montessori Principles to increase creativity and change as applied to employee engagement
Section 2:  10:45 a.m. – 12:15 p.m. EST
Specific Leadership and Engagement Strategies Based on Montessori Principles
Being Architects and Teachers
What are the support beams and rooms of your culture?
Section 3:  1:00 p.m. – 2:30 p.m. EST
Using Personality Lingo as a technique
Using Learning Circles as a technique
Section 4:  2:45 p.m. – 4:15 p.m. EST
Moving to Coaching rather than annual reviews
Q & A
Approved CEUs (6 hours)
NAB/Administrators (#20210617-6-A67126-DL)
NCTRC/Recreational Tx ("This session content is CE Pre-Approved by NCTRC and relates to Behavioral Health and Geriatrics specialization area designations")
NACCM/Care Managers (Approved provider #19-701CARD)
Ohio OTPTAT / Occupational Therapists (#161748) – check with your state board for reciprocity policies
NCCAP/Activity Professionals (#NCCAP500876-21NT)
NCCDP/Dementia Care Professionals
CEU Network / Nursing (click here for details) – full application form will be provided after the event
Nevada Board of SW / Social Workers (pending)