Memory care communities which have received, or are in the process of earning, a Montessori Inspired Lifestyle® Credential have demonstrated that their management and staff members have made a commitment to be the best they can be when serving persons with dementia. These communities represent the cutting edge in memory care.
Featured Community


Sundance Memory Care at Brushy Creek, as a Montessori Inspired Lifestyle® credentialed community, has implemented many innovative ideas in creating a memory care community in which persons with dementia organize and maintain their own community. Examples include residents leading tours of the community, residents interviewing potential job candidates, residents auditioning local entertainers to determine if the residents wish to invite the performers to come to their community (as well as negotiating the fee for this service. One Brushy Creek resident has discovered more of his purpose and performed in front of ~1000 people at the Paramount Theater in Austin,TX, opening for acts such as local Austinite, Jackie Venson and singer/songwriter Marc Broussard. He continues to lead multiple song groups in the community and develop/teach new ways to entertain guests and families.
Learn about the benefits of becoming a Montessori Inspired Lifestyle® Credentialed Community and the Credentialing Process
Directory of Credentialed Communities

Memory care has a special meaning for Frontier Management. They understand how dealing with Alzheimer's Disease or other related forms of dementia may be very distressing. Frontier communities are specifically designed to nurture activity, exercise, dining and restful opportunities as well as engaging and purpose filled activities that stimulate personal abilities. Residents are encouraged to do what they are able, historical knowledge is celebrated and acknowledged and new abilities are recognized and utilized.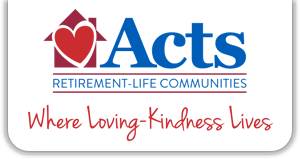 As the first continuing care retirement communities (CCRC) to achieve a Montessori Inspired Lifestyle® Credential, Acts Retirement-Life Communities have created an exclusive kind of lifestyle that lets seniors define retirement on their own terms. A combination of active, resort-style senior living with the assurance of health care, community members at Acts CCRC can pursue their passions, pastimes and hobbies, get involved in the many activities and clubs in the community, or just enjoy the liberation of what maintenance free living brings.

Sundance Memory Care has found that Montessori learning techniques are proven to work brilliantly for people living with Alzheimer's and other forms of dementia. The philosophy calls for a person-centered, educational approach, which includes empowering independence and hands-on activities. We are committed to affirming purpose and exceeding industry standards by creating a community in which residents are independent, encouraged to make their own choices and treated with respect, dignity, and equality.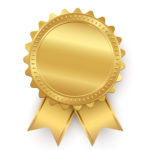 2018 Austin American Statesman's Best of the Best Official Choice Awards, Best in Senior Housing [1st Place]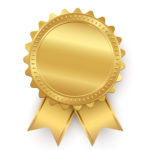 2019 Austin American Statesman's Best of the Best Official Choice Awards, Best in Senior Housing [2nd Place]

Featuring all the comforts of home, Rowntree Gardens offers a close-knit community where friendships are formed, people care for each other with compassion and devotion, and every life is cherished. Gardens Memory Care provides compassionate and expert care in a safe, secure and peaceful garden setting.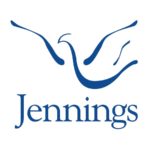 Rooted in Catholic values, Jennings celebrates and nurtures individuals as they age, through exceptional choices and continuous innovation. Grounded in the belief that every individual deserves to live in an environment he or she can call home, Jennings offers choices in a continuum of residences and services that support the freedom of independent living through the comfort of long-term nursing care. Bringing the outside in, the familiar combination of neighborhood and home is evident in the daily sights and sounds of a community that knows no boundaries.

Arbor Springs is Iowa's only Continuing Care Retirement Community (CCRC) that is dedicated entirely to Alzheimer's and dementia care. Arbor Springs cares for individuals through all stages of dementia. Located in a residential area, a hallmark of Arbor Springs is its award-winning design that offers residents the comfort, safety, and security of an environment similar to their own home.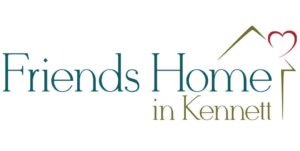 Friends Home is a non-profit senior living community that offers a variety of living options to help residents remain independent and active. For more than 100 years, The Friends Home in Kennett has been a special part of historic Kennett Square. It's a place where life is comfortable, relationships are rewarding, and friends truly become family. Friends Home is dedicated to providing quality care based upon Quaker principles and values in a homelike atmosphere for older men and women of modest means. They encourage independence and respect the individuality and dignity of all.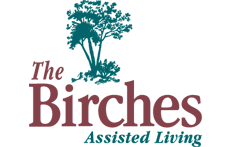 The Birches in Clarendon Hills offers assisted living and memory care apartments that are cozy, private, and secure, the way a home should be, and the freedom and flexibility to live your life the way you want. The Birches' Encore neighborhood provides person-centered care that makes life easier and more meaningful for residents with memory loss. In order to promote the well-being of residents living in Encore, The Birches has devised the Encore Structured Day, an organized yet flexible daily routine that fosters social engagement and growth. Help and support are there when needed, which makes everything a whole lot simpler.

Friendship Village Sunset Hills has always been known for its superb amenities & services, and now their new Memory Care program is empowering residents to participate in the activities which shape their lives keeps them engaged, happy and healthy. In this community with a welcoming, neighborhood feel, the focus is on dignity, quality of life, personal growth and safety. Friendship Village is a faith-based, not-for-profit community that has been setting the standard for senior services in Greater St. Louis for over 40 years. The caring staff has created a culture that fosters friendships and heightens the spiritual, emotional and physical well-being of their residents.
Residence Credentialing Tiers
Our tiered residence credential process recognizes initial training and milestones in the Montessori Inspired Lifestyle® residence implementation.
Tier 1 – Bronze Level
A residence may qualify for a Bronze Level Credential after the Montessori Inspired Lifestyle®: Montessori Based Dementia Programming® two-day training is attended by a group of staff representing all departments. All attendees must pass an online quiz demonstrating knowledge of key principles. Post training, staff of the residence must create an action plan for MIL implementation and have it approved by CARD, as well as implement and document select MIL elements within 6 months of training, to achieve a Bronze Level Credential.
Tier 2 – Silver Level
A residence may attain a Silver Level Credential when a representative subset of trained staff have earned MIL Trainer Credential. The trainer credential involves a demonstration of the ability to apply knowledge and principles presented in MIL training to specific cases involving residents. Ongoing training/in-servicing of newly hired staff and other internal procedures for ongoing  implementation of MIL must be in place. At least 50% of the Gold Level Credential criteria must be achieved, and an action plan must be in place for achieving the remainder of these criteria. A site visit is required to evaluate the application of MIL related to Mission and Values statement, environmental elements, and resident engagement.
Tier 3 – Gold Level
A residence may achieve a Gold Level Credential after a minimum of 6 months of Silver Level Credentialing. To qualify, a residence must have a group of staff representing all departments attend the 2-day advanced course, Montessori Inspired Lifestyle®: Shaping a Montessori Community. In addition, at least 90% of the Gold Level Criteria must be achieved, with an action plan in place for achieving unmet criteria, as well as sustaining and expanding MIL programming. At least one exemplary and innovative achievement in applying MIL principles must be demonstrated. Gold Level Credential receipt requires a site visit by CARD staff.