The Center for Applied Research in Dementia is pleased to announce that the Montessori Dementia Care Professional Course is now pre-approved for 6 CEUs for Recreational Therapists from the National Council for Therapeutic Recreation Certification.
The Montessori Dementia Care Professional Course is a 6-hour online course using video illustrations and real-world examples from across the United States of America, Europe, Asia, and Australia to develop an understanding of the applicability and effectiveness of a Montessori approach to dementia care. Upon completion of the course, dementia care professionals are able to immediately apply Montessori-based approaches and techniques to improve the quality of life for their clients and residents.
Recreational therapists, nurses, activity professionals, and administrators can all earn continuing education credit for completion of the course. Caregivers from any field are welcome to take the course to learn:

 Current models of care and the need for culture change


 Review of the care model consumers are increasingly demanding and expecting for memory


 Background and overview of the Montessori-based approach to providing a new model of memory care


 Demonstrations of how the Montessori-based approach makes person-centered care feasible and sustainable


 Emphasis on dementia as a disability and not a disease


 Enabling persons with dementia to utilize existing abilities to engage in personally meaningful activity


 Using Montessori approaches to engage persons with dementia in meaningful activity throughout the day


 Empowering staff in all departments to effectively engage with persons with dementia as part of an overall culture of delivering person-centered care


 Methods of creating supportive social and physical environments to support independence and meaningful engagement


 Enabling persons with memory impairment to be actively engaged with the outside world, their communities and culture


Action planning for effective implementation and sustainability of the Montessori approach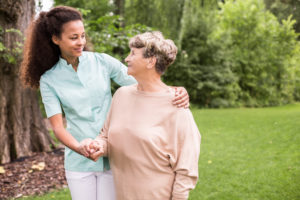 Learn more about the National Council for Therapeutic Recreation Certification at nctrc.org.