We are pleased to announce that our Montessori Dementia Care Professional online course has been approved for 6 continuing education credits for social workers through the Nevada Board of Examiners for Social Workers. Social workers can now join care providers from a wide range of fields such as nursing, therapy, and administration, to earn continuing education credit upon completion of the 6-hour online course.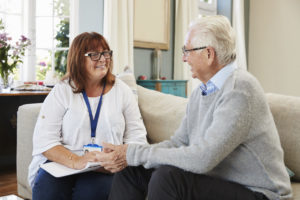 The Montessori Dementia Care Professional Course uses video illustrations and real-world examples from around the world, demonstrating the applicability and effectiveness of a Montessori approach for improving the lives of people with memory loss. Enroll now to learn about:

 Current models of care and the need for culture change


The care model consumers are increasingly demanding and expecting


Background and overview of the Montessori-based approach to providing better memory care


How the Montessori-based approach makes person-centered care feasible and sustainable


Emphasizing on dementia as a disability and not a disease


 Enabling persons with dementia to utilize existing abilities to engage in personally meaningful activity


 Using Montessori approaches to engage persons with dementia in meaningful activity throughout the day


 Empowering staff in all departments to effectively engage with persons with dementia as part of an overall culture of delivering person-centered care


 Methods of creating supportive social and physical environments to support independence and meaningful engagement


 Enabling persons with memory impairment to be actively engaged with the outside world, their communities and culture


 Action planning for effective implementation and sustainability of the Montessori approach
Visit the Online Training page of our website to learn more, and apply for the course directly with the International Council of Certified Dementia Practitioners at iccdp.net.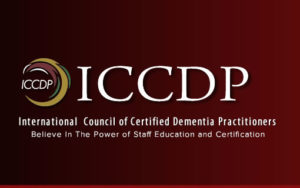 This course is a requirement for becoming a Certified Montessori Dementia Care Professional (CMDCP), with certification provided by the International Council of Certified Dementia Practitioners.  CMDCP is the earned credential that recognizes the highest standard in Montessori Dementia Care knowledge and experience. Learn more about the benefits of certification at www.iccdp.net/certification-montessori.php.